<![CDATA[SN-INDEX-OPEN]]>
Welcome To Your AMT Energy Conference 2015!
October 10-11 2015 @ The View Hotel, Eastbourne, UK
Conference Home & News | Schedule | Presentations & Speakers | Buy Your Energy 2015 Tickets

Key Details:
Dates: 10th-11th October 2015
Time: 9am to 5pm
Venue: The View Hotel
Location: Eastbourne, UK
Conference open to all energists
CPD credits available
Click here to register
Welcome energist!
There are now justa few weeks to go until the AMT Energy Conference 2015 opens it's doors at the wonderful View Hotel, Eastbourne, UK!
Click here to register for the conference. Discounts are available for booking our amazing pre/post conference trainings alongside your Energy 2015 tickets, including Silvia Hartmann's exciting new Modern Stress Management training!
The presenters for the AMT Energy Conference 2015 are (in no particular order!): Silvia Hartmann, Sandra Hillawi, Wendy Birse, Ilka Wandel, Jacqui Crooks, Peter Delves, Tracy Morrow, Tamara Donn, Barbara Saph, Margreet Vink, Susan Kennard, Gulcan Arpacioglu, Susan Browne, Jimmy Petruzzi, Sally Baker, Margarita Foley, Stephen Kent, Jorge Vence and Marion Hind, will all be presenting at the conference this October in sunny Eastbourne! To see the schedule and what everyone is presenting, follow this link.
We had an amazing 2014 conference at The View Hotel last November, click here to read the report which includes my own feedback, as well as presenter and delegate feedback and photos and videos from the weekend! 
For the latest up-to-date news about Energy 2015, head to our Facebook Page!
I look forward to welcoming all you wonderful energists to the AMT Energy Conference this October!
Alex 
Alex Kent
Director of The AMT & Conference Organiser
AMT Energy Conference 2015 - Ticket Ordering
How To Order
The AMT has an online ticket ordering system that accepts payment by bank transfer (preferred), card payments via PayPal, card payments by phone and cheques:
Phone the ticket hotlines on +44 (0)1323 700 800 (UK) or 646 496 9857 (New York, USA) - lines open Mon to Fri, 9:30am to 4:30pm GMT
AMT Energy Conference 2015 Ticket Prices
Tickets for the AMT Energy Conference 2015 are £299.00.
Your AMT Energy Conference 2015 Ticket Includes:
 
Two days and a night of NEW presentations, exciting workshops and energy events
Last year we had over 20 fantastic presentations, hands on workshops and the latest techniques from the top energists in EFT & Energy from around the world, including: Silvia Hartmann, Sandra Hillawi, Susan Kennard, Peter Delves and many others.
 
Comprehensive AMT Energy Conference 2015 Manual
Featuring presentations from this year and many from previous years we don't hold back in putting the extra-effort into your conference manual! We work with a publisher and printer to give you this professionally produced keepsake of your time with us.
 
I Energy Goody Bag
These 100% cotton bags are perfect for all energists who love energy to keep all of their objects in and we'll give you lots of freebies to get started with, including the latest edition of The Energist magazine!
 
Special Bonus: AMT Energy Conference 2014 Audio & Video Download Library - Value £129.00
Download audio and video files from many of the AMT Energy Conference 2014 presentations including: Silvia Hartmann - Soul Matters, Richard Flook - Advanced Clearing Energetics (ACE), Amy Kiberd - Writing, Speaking and Promotion for Energists, Ted Wilmont - Connection in the Matrix, Sharon King - Birth Reimprinting, Kirstin Ivatts – Home & Hearth - The Spirit of Your House, Barry Smale, Katerina Kalchenko - What Is In Your Heart? Love or Hate? Peace or War?, Sam Thorpe - Aligning the Heart, Balancing the Brain, Peter Delves - Get Lucky! and many others. See the 2014 schedule for the full list.
AMT Energy Conference 2015 Venue - The View Hotel
Situated at the heart of Eastbourne's historic seafront is The View, a hotel rated by Trip Advisor visitors as scoring 90% and being awarded the "Certificate of Excellence" in 2013. Once you step out of any of the hotels many sea-facing balconies it is easy to understand why they are considering changing their name to reflect the gorgeous and unrestricted vistas across the English Channel.
Eastbourne is a beautiful seaside town on the southern coast of the UK and is situated approx 17 miles East of Brighton & Hove and approx 65 miles South of London. Eastbourne has good road links to the M25 and by direct train is about 55 minutes away from London Gatwick International Airport and about 85 minutes away from London Victoria.
Within walking distance of the venue is the South-Downs National Park and also Beachy Head which is the highest chalk sea cliff in Great Britain and a designated area of outstanding natural beauty. This sheltered position contributes to Eastbourne's title of sunniest place in Great Britain – perfect for the AMT's annual energy gathering.
Also within a few hundred yards is Eastbourne's famous pier and town centre with its wide selection of restaurants, bars, cafés and shops.
Along with its name change from "The Eastbourne Centre", The View has gone through a transformation in the past two years and has been recently refurbished to a high standard. The building is still owned by the Unite Union which is why they offer first-class conference facilities, but the management have begun seeking a name for themselves as a destination hotel on the south-coast.
The Hotel's Features:
Hotel rooms at the conference venue start from £89.00/night including breakfast.
Advanced purchase (non-refundable) option available. Save 10% on your room.
Optionally choose a three-course lunch on both Saturday and Sunday for an extra £29.00 pp (save £8.90 by booking in advance)
Friendly, approachable staff
Free wifi throughout hotel which is fast enough for most requirements
Premium wifi also available for £5.00 / day.
Parking nearby costs just £1.00 per day or £0.20 for 2 hours
Facilities for disabled guests

Lifts to all floors
Restaurant & Bar – both serving traditional English food
Wide selection of restaurants and other hotels within a few minutes walk of the venue
Roof terrace available to guests staying over
Non-smoking throughout the venue but they've got plenty of balconies and outside areas
Check-in: 3pm to 10pm
Check-out: 7:30am to 10:30pm
How to Book
Please contact The View Hotel directly for the latest availability and to book a room:
Phone: (UK)+44 (0)1323 433 900
You can also check availability and book online by clicking here.
Important: We have been told that rooms are likely to sell out quickly so we recommend to book early if you'd want to stay at the conference hotel. If The View Hotel does sell out, or you would like a cheaper alternative, there are dozens of other hotels within a five minute walk of the venue. Click here to view them on TripAdvisor.
Travel Information
Car
The venue is situated on the main seafront promenade between The Pier and the Wish Tower. On street parking around the venue costs £1.00 / day and you purchase vouchers to display in your windscreen from the venue's reception desk. You can also purchase parking tickets direct from on-street machines with prices starting at £0.20 for two-hours.
The address for your sat nav is:
The View
Grand Parade
Eastbourne
East Sussex
BN21 4DN
If you need directions on route please call the hotel direct on: 01323 433 900
Train
Eastbourne has a direct train link to stations including London Victoria (approx 85 minutes), Gatwick International Airport (approx 55 minutes) and Brighton & Hove (approx 35 minutes). Once you arrive at Eastbourne Station you can choose between either a short taxi-ride or 12 minute/0.6 mile walk to the venue:
Air Travel - London Gatwick International Airport
We recommend London Gatwick International Airport for our International visitors as it has a direct line train links with Eastbourne. However, other airports are also available including London Heathrow & London Stanstead and your onward journey could be by coach (either to Eastbourne or London Gatwick Airport), taxi, hire car (car rental) or by using the London tube network.
Travel Links
<![CDATA[SN-INDEX-CLOSE]]>
Negative Emotions 

Plus

Positive Emotions

Equals

The Whole Truth.

The most modern, advanced and practical systems for human evolution available today, from self help to advanced professional practitioner trainings. 

Featuring the SUE Scale, created by Silvia Hartmann, and exclusive to The AMT - The Guild of Energists.

The perfect introduction to EFT for beginners, and the essential training manual for working with the positive wing of the SUE Scale.

The complete handbook of modern Energy EFT - A-Z of EFT techniques, scripts, patterns and methods.

EFT Master Practitioner
Certification Training

Professional certification for psychologists, cousellors and coaches, and practicing modern energists.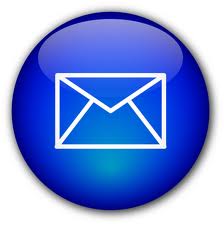 Find out what's on where, who's doing what in EFT & Modern Energy Work
Get discounts, early bird notifications & the latest information on conferences, special events, live trainings and certification courses.