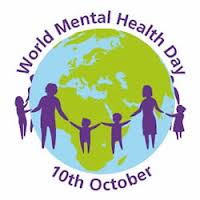 Today, 10th October 2013, is World Mental Health Day. To celebrate The AMT are pleased to release the Energy Body Stress Chart by Silvia Hartmann, that appears in her 2013 book Positive EFT.
The Energy Body Stress Chart is a great tool to help overcome stress, which is a major cause of mental health around the world. Simply use Energy EFT tapping to work your way down the chart and into the positives!
Read on for the full chart...