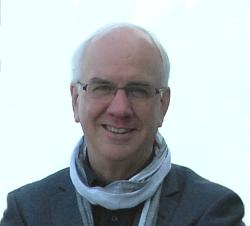 This Case Story comes from Willem Lammers. In his training, he spent many hours on the interface of body, mind and spirit, in systems like transactional analysis, NLP, the Reconnection, the Monroe Institute, Energy Psychology. Logosynthesis®, is the result of these explorations. 
Here he writes about resolving frozen grief in one of his groups session on trauma and Logosynthesis.
He writes: François, a big strong man, volunteered for a demonstration. After many years, he was still grieving for the loss of his sister, who had died in a traffic accident in France in 1979. For 34 years he had suffered in silence; now it seemed the right time to continue his life's path. In tears, he told the story of a dramatic week, how a policeman showed up at this front door and told him the news that would change his life. After the policeman was gone, François had spent long hours in a state of shock. Finally he had found the courage to inform his parents of the death of his sister, first his father, then his mother.
Read on for more.....